Following the US Highway 101 through California, one eventually reaches the Montecito community in Santa Barbara County, known as a true place of wealth. If you are lucky to own a property here, you may want to consider all the benefits of hiring the Garage Doors Montecito specialized company to take care of important matters regarding your home. With Garage Doors Montecito you can be sure that, whenever the system you use becomes slow, damaged or completely nonfunctional, you get professional repair services or, depending on the case, truly efficient replacements.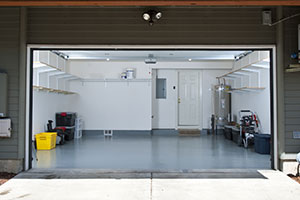 We are people's favorite company
For the most effective garage door repair, contact our company first to arrange a visit. Thus we can see what it is about and what solutions are most suitable according to the size of the garage and to the particular features of your home. Should there be an emergency situation, give us a call and we will arrive soon to perform the check and the repair work. It commonly happens that troubles are generated by misaligned doors, or by loose parts, for which garage door adjustment is the necessary service. Also, you may face a garage door off track case, and this requires professional intervention for the door to be set set again correctly on its tracks.
Time, weather influence, poor or lacking maintenance and intensive usage may cause more severe problems, such as broken garage door parts. The springs are the ones to suffer damage quite regularly, being among the moving parts of the mechanism. Whether you have torsion coil or extension springs, you will benefit of our broken spring replacement service. It is strongly advised to not attempt to replace springs by yourself, because these help sustain the heavy parts of the door and the hard wire is under big tension, which can easily harm the one who is operating these.
If you look inside your garage, you can notice there is more to your garage door system than just the parts we have already mentioned. Up on the ceiling, there is a motorized device to which the openers are connected. Most of these openers are using chains to move the door upwards and downwards. In time, these chains, which can also be replaced with rubber belts, get stuck or broken. Our garage door opener repair service addressed this problem. If your door has become unresponsive, it may be a matter of the softer parts involved, for example the sensors. One never knows when the sensors can fail, but when they do, it is time to ask for a pro to investigate and do the necessary replacement. We are people's favorite company because we deal with any of the good brands – for example, Liftmaster sensors repair is one of our specialties.
Ever had to face issues like garage door bent tracks? It may not be something people foresee, but when it happens it can seriously disable the whole system. We at Garage Doors Montecito can work on that too, and restore good functioning quickly. Moreover, we take the time to discuss with our clients about the additional security features they would desire, which would keep their garage and entire home safe.